Patient Testimonials
Discover what our patients have to say regarding their office visit, surgical experience or recovery process. We also encourage our existing patients to share their own experience!
John M
Knee drainage and cortisone shot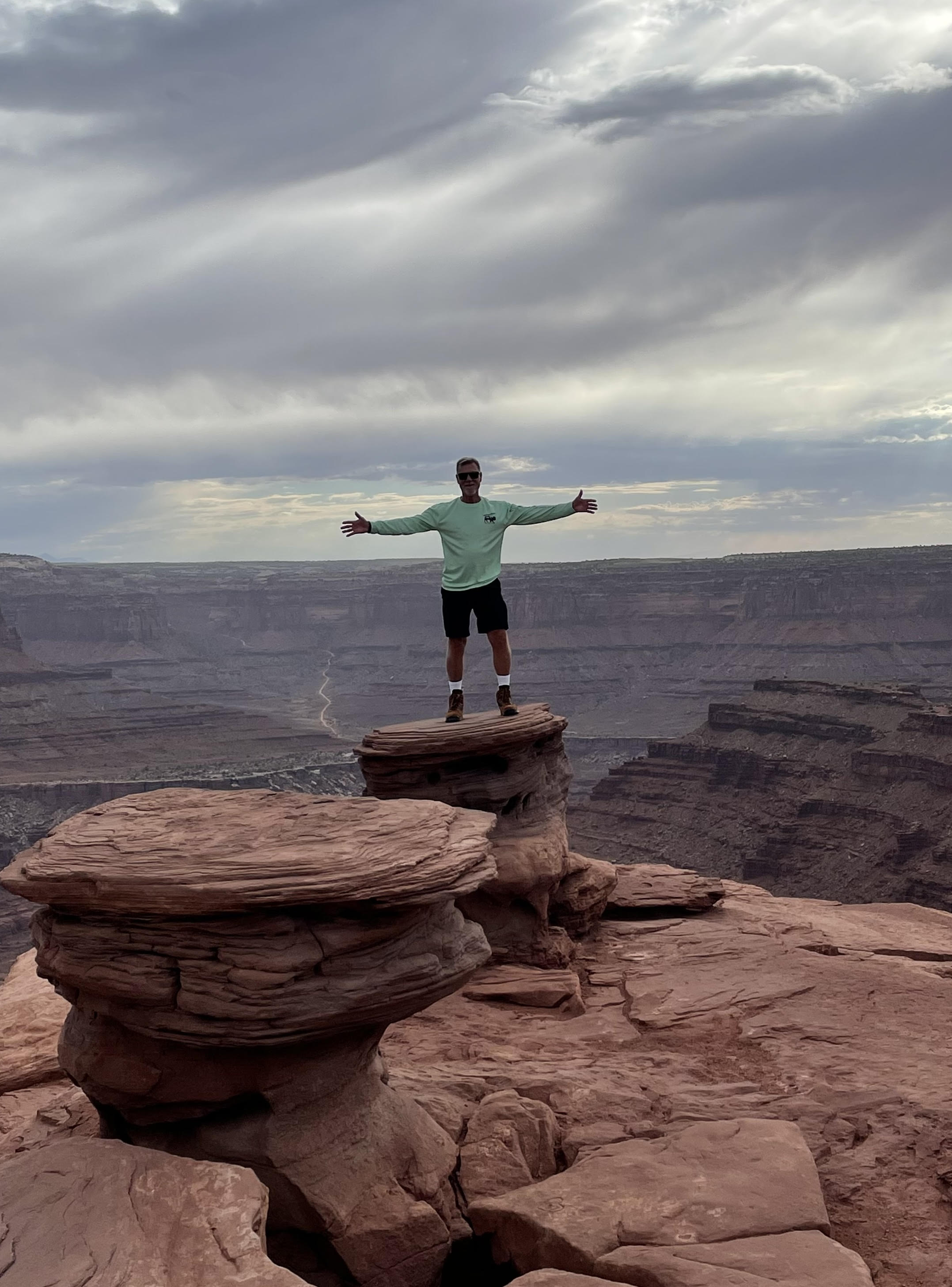 Thank you Dr. Delfico. I needed relief from a swollen, painful knee, as I had a trip out west to join my son. We planned quite a few hikes through National and State Parks in MT, WY and UT. After getting my knee drained and a cortisone shot, my swelling went down, pain reduced dramatically, and I was able to hike step by step with our 26 year old son. Not bad for a 70 year old. I could not have done it without Dr. Delfico, his nurse Pam, and the Ridgewood Ortho Group. Thank you!!
'Tom T.':
Snapped my Achilles and had a resulting blood clot that prevented surgery.. Dr Brief was abl
I snapped my Achilles tendon and developed a blot clot as a result. Blood thinners were taking too long to dissolve the clot. Dr Brief went over the different options . He was able to set my foot in a cast and get my Achilles to heal without surgery. Great job
A very positive experience at Ridgewood Ortho. Dr.Delfico was kind, thorough, and an expert in his field. My total knee surgery went extremely well and my rehab has been relatively easy .......I am sure because of his surgical skill. Would like to thank Jen who was exceptional. Office staff was efficient and covid precautions were strictly followed by all. Thank you
Barbara Restifo
Blateral Knee replacements
I would like to praise Ridgewood Orthopedics, especially Dr. Anthony Delfico for the professional and excellent care I received this past year. In February of 2020, I had a right TKR...then covid hit our area hard. Dr. Delfico and his team that includes Jennifer Ornsby ,PA and Pam his nurse were attentive to my calls and follow up care. Things became tricky with the virus but they made sure to follow up with virtual visits and phone calls to be sure I did not feel abandoned. My left TKR had to be postponed till June when elective surgery was allowed to restart and again their professionalism was always at the forefront. They made sure I felt safe and comfortable going back into surgery during these trying times. The recovery is a long road but I know I had a great start with Dr. Delfico as my surgeon.
Gail Marie Brown
Today consultation with Dr. Roenbeck regarding tennis elbow; consultation in 2/20 with Dr. Pizzurro regarding knee replacement.
I have visited two wonderful concerned and highly knowledgeable doctors in this practice. Planning on using Dr. Pizzurro for my knee replacement in the near future. Dr. Roenbeck was consulted regarding my elbow pain. I have found that both these physicians are friendly and will use this group for any future needs.
There is much fear and hesitation when you know you have to have a hip replacement. Maybe you delay the process hoping that the pain will "go away" but alas there is no magic to relieve the pain. Making the decision to consult with Dr. Dizdarevich was the absolute best decision ever! Dr. "D" is personable, compassionate, professional and informative. I knew exactly what was going to happen before, during and after the surgery and what to expect during recovery. I HIGHLY recommend Ridgewood Orthopedics and especially Dr. Dizdarevich for an extraordinary experience!
Displaying all 6 testimonials